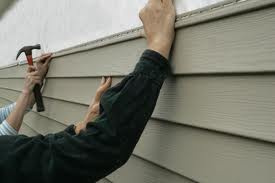 Best Rhode Island Roofing also does siding installation & repair for residential homes throughout Rhode Island & areas of Massachusetts.
How do I know what type of siding to use on my home?
There are dozens of different kinds of siding for different kinds of situations. Your home may call for fiber-cement siding, while someone else's home may call for southern-beaded vinyl siding. There are a variety of factors that go into the decision like how much direct sunlight the home gets, how old is the home and how long will you be in the home. Ask about our FREE home siding inspection by calling (401) 298-0449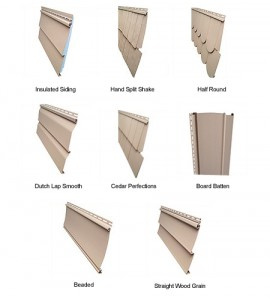 What's involved in siding my Rhode Island home?
After an assessment to determine the best siding product for your home, we start by covering and protecting items not involved in the renovation. Then, if necessary, we would strip off the old product and wrap new insulation where it's needed.
After the outer area of the home is prepared, we install the siding product. Then we check the details and add appropriate accessories. And finally, we clean up any debris or leftover pieces and leave your home in perfect condition.
How long will vinyl siding last?

Our products have a Lifetime Warranty, meaning the warranty is transferable to new owners, should you sell your home. This increases the value of your resell.
Isn't it cheaper to paint my home?
It may cost less now, but after adding the cost of repainting every few years, and repairing and replacing rotting sections it no longer sounds enticing to paint. Also, according to Today's Homeowner Magazine and Remodeling Magazine, a home can recoup 84% of the investment involved in replacement siding.
What siding accessories and siding trims are available for my home?
When renovating the outside of your home, you should think about more than siding and windows. You'll need to look at window and door trim, columns, soffits, garage doors, and just about everything else on the outside of your home. Most of these products will be available from your home exterior contractor.
Best Rhode Island Roofing does the following home services:
| | | | |
| --- | --- | --- | --- |
| | | | |
| Siding | Roofing | Windows & Doors | Painting |
Call us today or take action here to get started.
(401) 298-0449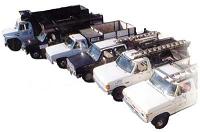 ©2022 All Rights Reserved. BestRhodeIslandRoofer.com a division of Eagle Exteriiors
Home I Privacy I Contact I Terms | Get A Website
Providence roofing contractors | Warwick roofing contractors | Cranston roofing contractors | roof repair providence | Smithfield roofing contractors | Roof estimate Providence | Cost of roof repair Providence | Roof repair estimate East Greenwich | Providence roofing companies | Licensed roofing companies in RI | roofing rhode island, metal roofing rhode island, furey roofing rhode island, roofing companies in rhode island, metal roofing rhode island, ri roofing and siding, ri roofing contractors, ri roofing co, ri roofing repair, ri roofers, ri roof repair, ri roofing repair,
ri roof repairs, ri roofing companies, best ri roofers, best roofers rhode island, reputable roofing comapnies ri, affordable roofing comapanies ri, affordable roofers rhode island, ri roof contractors, ri roof replacement, ri roof truss, rhode island roofing, rhode island roofing companies, rhode island roofing contractors, rhode island roof truss, rhode island roofers, best rhode island roofers, best rhode island roofing, roofing comapnies in rhode island, roofing companies in ri, roofing contractors ri, roof repair cost ri, chimney repair ri, chimney repair rhode island, chimney repair providence ri, providence roofing, chimney pointing, chimney repointing, providence roof leak, providence roofing and home services, cranston roofing, warwick ri roofing, providence roofer contractor, providence roofing contractor, providence roofing contractors, providence ri roofing companies
providence ri roofing contractors, providence roof leak, roofing contractors in rhode island, residental roofing ri, cranston roofers, cranston roofing, siding contractors ri, siding in ri, siding contractors rhode island, ri siding companies, ri siding contractor, rhode island siding repair, belov roofing, belov roofing and siding, ri contractor vinyl siding, ri roof problems, ri attic repair, ri rooftop repair, providence roofing contractor rhode island, providence siding contractor, window replacement ri, vinyl siding contractor ri ri contractors aluminum siding,
Adamsville | Albion ri | Ashaway | Barrington | Bradford| | Bristol | Burrillville | Carolina | Central Falls | Charlestown | Chepachet | Clayville | Coventry | Cranston | Cumberland ri | East Greenwich | East Providence | Exeter | Fiskeville | Forestdale | Foster | Glendale | Glocester | Greene | Greenville | Harmony | Harrisville | Hope | Hope Valley | Hopkinton | Jamestown | Johnston | Kenyon | Kingston | Lincoln | Little Compton | Manville | Mapleville | Middletown | Misquamicut | Narragansett | Newport | North Kingstown | North Providence | North Scituate | North Smithfield | Pascoag | | Pawtucket | Peace Dale | Portsmouth | Providence | Prudence Island | Richmond | RiWarwickverside | Rockville | Rumford | Saunderstown | Scituate | Shannock | Slatersville | Smithfield | South Kingstown | Tiverton | Valley Falls | Wakefield | Warren | | Watch Hill | West Greenwich | West Kingston | West Warwick | Westerly | Wickford | Wood River | Junction | Woonsocket | Wyoming ri | roofing and roofing contractors for roof replacement and roof repair in Cranston, RI